S/Y Seabiscuit
Formerly known as: This is Us and Skylge.
About S/Y Seabiscuit
The nearly 42-metre-long two-masted Seabiscuit (formerly known as This is Us and Skylge), was built in Zaandam in 2005 and got her last refit in 2013.
Her elegant exterior and interior were designed by Hoek Design Naval Architects, who was also responsible for her innovative engineering. This lightweight, high-performance aluminium sailing yacht is the first neoclassical schooner with a high aspect ratio lifting keel and a spade rudder. Her keel design and structure are revolutionary for a yacht of this size and her sailing performance is unprecedented, thanks to countless wind tunnel tests and optimization with the Velocity Prediction Program.
Large pins attached to either side of her keel close the hole in the bottom structure in the downward position. As a result, the system works flawlessly, which has led, among other things, to Seabiscuit winning the highest prize for technical performance from ShowBoats International and the 2007 SNB-MDY Award for technical innovation and yacht design. Seabiscuit has also won multiple races in the Spirit of Tradition Regattas and she won the St. Barths Bucket in 2012.
Interior
Seabiscuit's interior has been designed to comfortably accommodate up to eight guests in four guest cabins, among which a master suite, one double-bed cabin and two twin-bed cabins, including a pullman-bed. Furthermore, the superyacht can accommodate six crew members to ensure her guests have a carefree stay on board.
During her refit in 2013, Seabiscuit's hull was completely repainted and thorough maintenance was done to the masts, booms and rigging. The teak deck was completely replaced and all lacquered woodwork was restored, both above and below decks. Her main engine, generator, watermaker, hydraulic pumps, navigation and communications devices also received full service, along with her winches, cooling units and safety equipment.
The interior was provided with a new floor, lighting, wall and ceiling panels, new audiovisual systems, new seat and window coverings and new stone worktops in the galley, bar and bathrooms. All these updates gave her a fresh and more modern look again.
Technique
Seabiscuit is equipped with a Lugger (L6125A) 420 hp diesel engine and is propelled by a single propeller. While sailing on engine power, she achieves a top speed of 13 knots and cruises comfortably around 10 knots. At 11 knots she has a range of 2879 nautical miles on full tanks (10,000 ltr).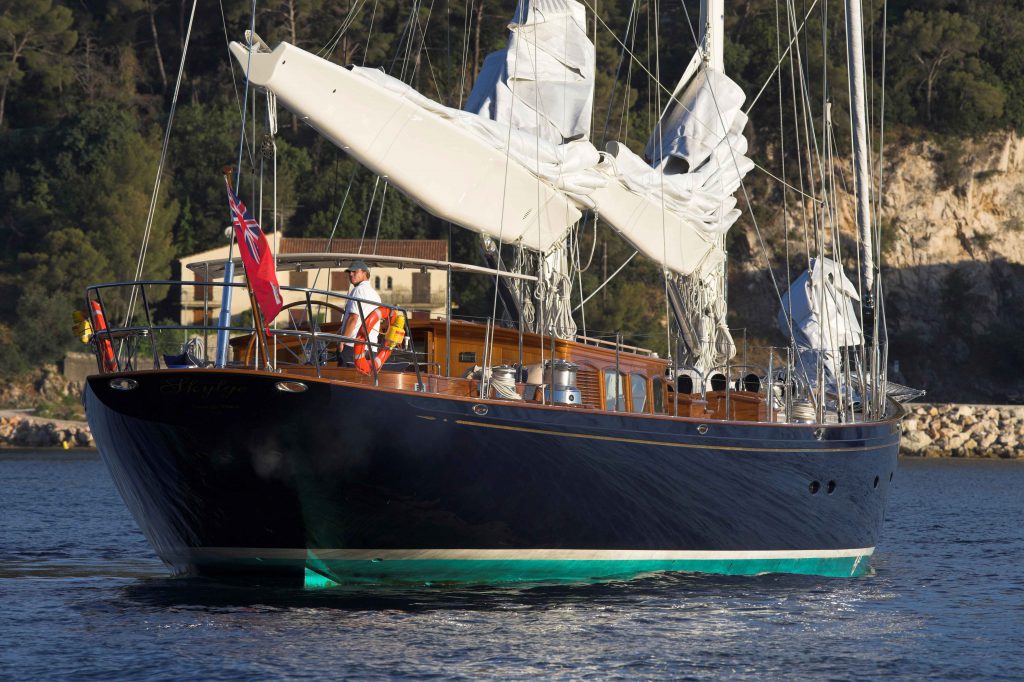 Her keel design and structure are revolutionary for a yacht of this size and her sailing performance is unprecedented.
Specifications
Length Overall
42.98 m (141 ft)
Length Waterline
27.78 m (91.2 ft)
Beam
7.45 m (24.5 ft)
Draft (min – max)
3.2 m – 5.2 m
(10.6 ft – 17.1 ft)
Displacement
140 tons
Year of Launching
2005
Design
Hoek Design Naval Architects
Interior design
Hoek Design Naval Architects
Guests
8
Crew
6
Engine(s)
Lugger Diesel (L6125A) 420 pk
Cruising speed
10 knots
Top speed
13 knots
exterior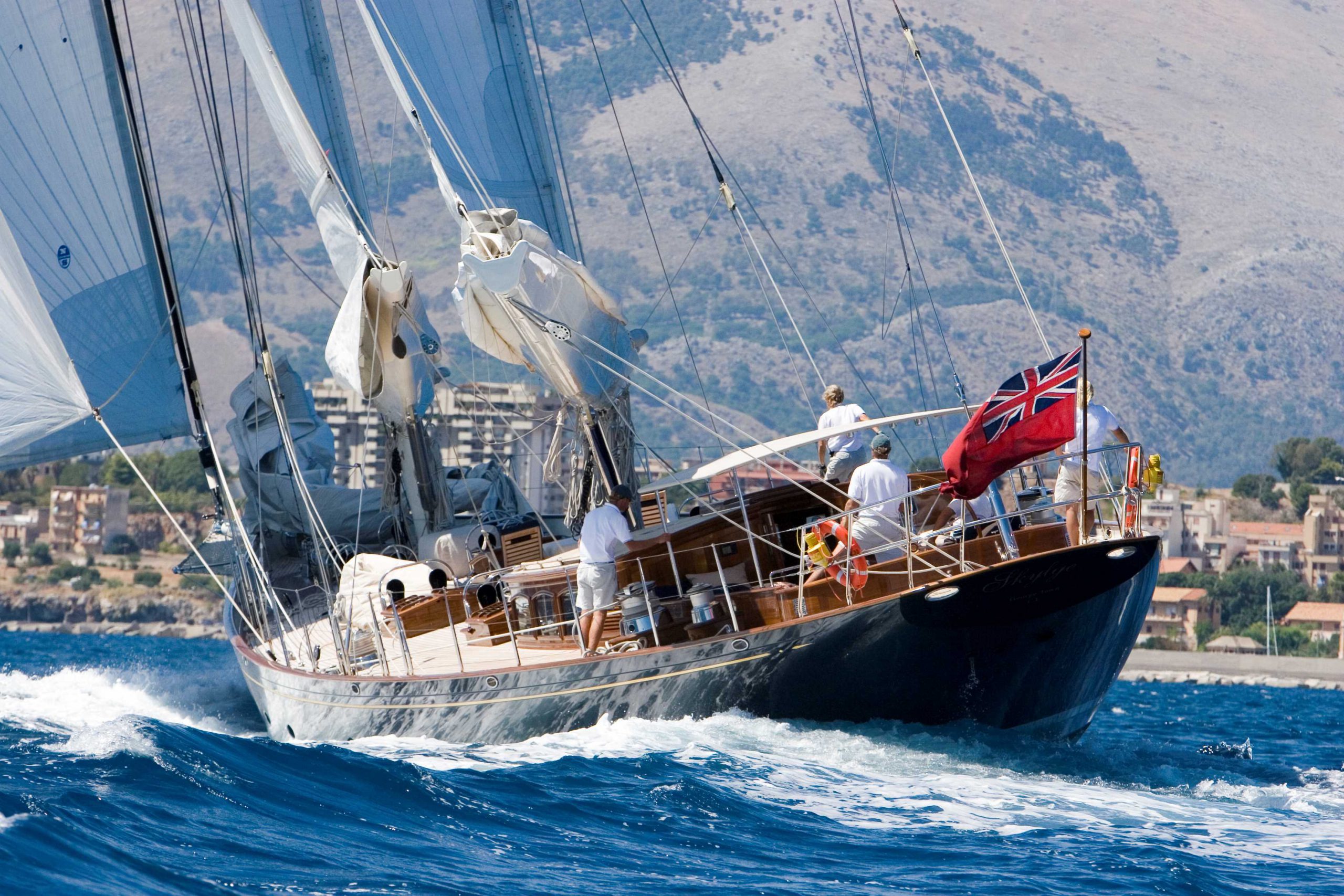 Interior