Heritage
One man's dream to build a boat lead to a shipyard that continued making dreams come true for decades. Over the years Holland Jachtbouw has built up an impressive portfolio of world renowned motor and sailing yachts.
Take, for instance, Sapphire (1996), Windrose of Amsterdam (2001) and Athos (2010). They were the longest yachts at the time of their completion with their impressive lengths of 31, 47 and 62 metres, respectively. Athos is the world's largest and most luxurious privately-owned, two-masted schooner and one of the most innovative sailing yachts ever launched.
But it was Windrose of Amsterdam that first made worldwide headlines after breaking the Transatlantic Crossing Record in 2002 and 2005. This magnificent 46m schooner won the ShowBoats Award for Highest Technical Achievement thanks to its attention to detail in its advanced technical systems.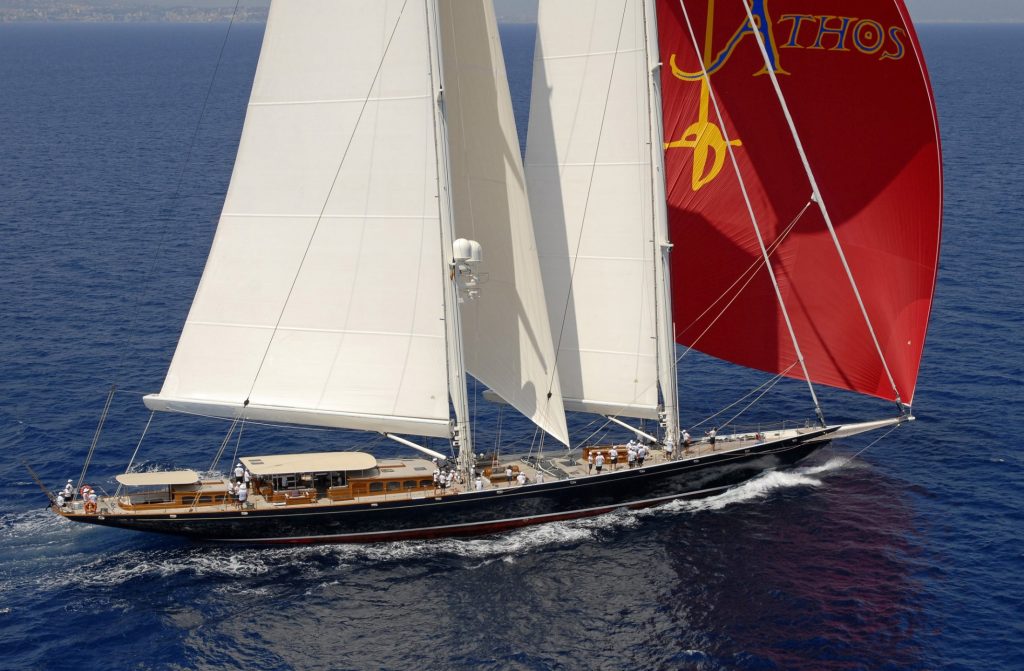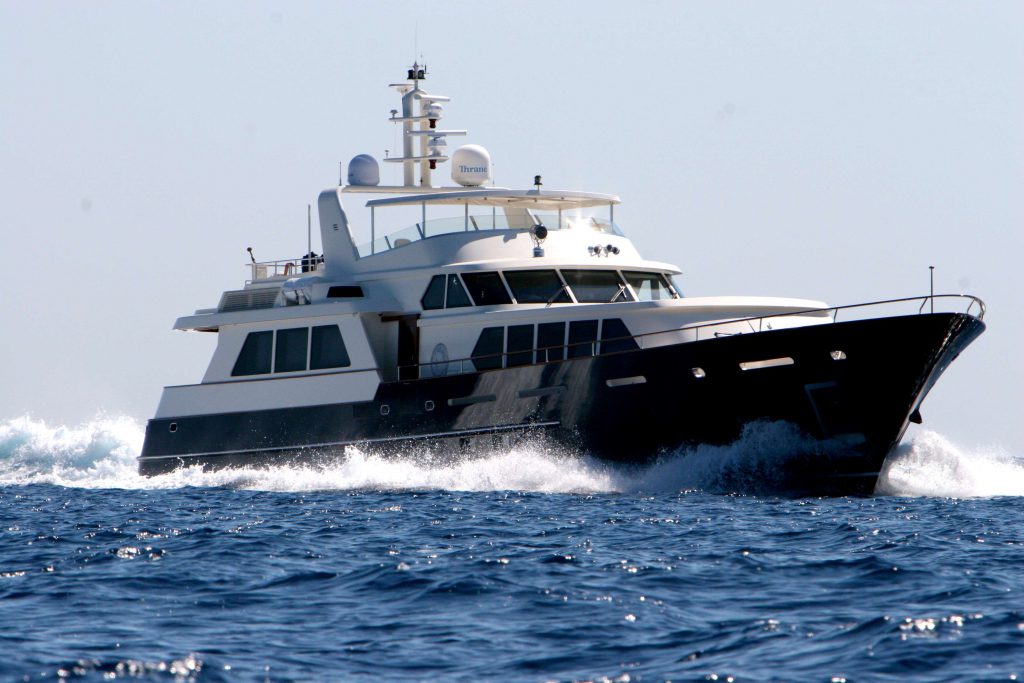 In 2004 Cassiopeia was launched. This modern-classic, 31-metre motor yacht represented Holland Jachtbouw's remarkable entrance into the motor yacht market and proved the yard's versatility and all-round skills to build any kind of super yacht.
This was later underlined when Holland Jachtbouw obtained the exclusive rights to build two J Class yachts: Rainbow (2012) and Topaz (2015). The 40m luxury sailing yacht Rainbow is based on William Starling Burgess' original Rainbow, winner of the America's Cup in 1934. She features a classic 1930s interior and modern hybrid propulsion, which earned her the Naval Architecture Award for sailing yachts at the 2013 Showboat Design Awards and the award for 'best sailing yacht in the 40m plus category' at the 2013 World Superyacht Awards.
Topaz was built based on the designs (1935) of Frank Cabot Paine, son of the three times defending champion of the America's Cup. This magnificent J is one of the most beautiful sailing yachts ever built, but above all, she's a true racer, packed with engineering ingenuity to deliver the best possible racing performance. She is equipped with a hybrid drive system – one of the most advanced systems built to date. Holland Jachtbouw aspires to build a third J in the near future. An ambitious goal, for which we possess all knowledge, skills and passion required.
One of the characteristics that makes Holland Jachtbouw unique in the world of superyacht building is that we're strong in all disciplines of yacht building. In recent years, the demand for motor yachts has increased and Holland Jachtbouw has grown along with the trend. Cassiopeia, Calliope, Poseidon and Arizona exemplify the limitless possibilities of our yard and associated architects and partners, where nothing stands in our way of making all our customers' dreams come true.
Whether building traditional sailing yachts or contemporary motor yachts, Holland Jachtbouw produces superior yachts using efficient techniques and cutting edge technology and will continue its legacy for many years to come.